Kovai Tech Nidhi Limited is a rapidly growing organization that stands as a testimony to how well hard work, commitment, and team spirit can contribute to the success of an organization and its clients. The minimal hierarchy further helps us build a fast, smarter and customer-focused Koavi Tech Nidhi Limited.
Rajkumar Nanjan
CEO & Managing Director
Having 17 years of experience in Banking sector, Insurance, IT.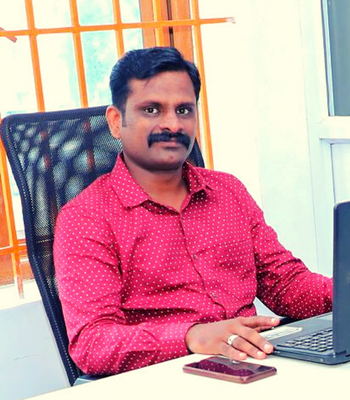 Rajsekharan Unni R
COO - Chief Operating Officer
18 years experience in Finance, Management and Marketing.
An effective communicator with excellent relationship-building & interpersonal skills. Strong analytical, problem-solving, and organizational abilities. Proficient in coordinating with people. Adept at designing and implementing the quality system and procedures to ensure strict adherence to quality parameters.
Skills: Business Management, Operations Management
20+ years of experience in Design and Development Engineering with broad exposure to Tool Design and Automobile aggregate Design engineering, Supplier Development activities, and 5 + years of experience in Project management activities for automotive design engineering as a support function in the automobile industry. Having sufficient knowledge in Project Planning, Managing, and Executing challenging projects under critical situations.
Rajkumar Nanjan is the Chief Executive Officer and one of the directors of Kovai Tech Nidhi Limited, and he has 17 years of experience and sound knowledge in the Banking sector, Insurance, Information Technology, and Enabled Services.
A Motivated achiever with highly visible senior-management accountabilities eager to bring to your Credit Union the ability to significantly increase growth, profitability, efficiencies, and member-owner value.
– Performing mission, policy and planning a) helped the board determine KTNL's values, mission, vision, and short- and long-term goals.
– Helping the board monitor and evaluate KTNL's relevancy to the community, effectiveness, and results.
– Keeping the board fully informed on the condition of KTNL and on all the important factors influencing it.
– Identifying problems and opportunities and addressing them; bringing those appropriate to the board and its committees; and facilitating discussion and deliberation.
– Informing the board and its committees about trends, issues, problems, and activities to facilitate policy-making.
– Keeping informed of developments in human services, not-for-profit management and governance, philanthropy, and fund development.
– Management and administration provided general oversight of all KTNL activities, managed the day-to-day operations, and ensured a smoothly functioning, efficient organization.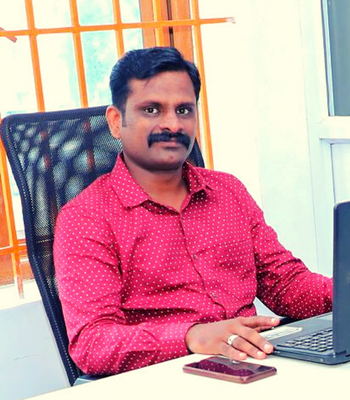 Rajsekharan Unni R is one of the directors with Kovai Tech Nidhi LTD, with 18 years of experience in Finance, Management, and marketing. He also has an abundance of knowledge and experience in Portfolio Management. His brand strategy and account management background inform his mindful but competitive approach. He is fueled by his passion for understanding potential customer needs and building their financial independence. He considers himself a 'forever student, eager to build on his academic foundations in Finance and Portfolio management.
His hunger for knowledge and determination to turn information into action has contributed to his most recent success in every field of business he has stepped into.