Kovai Tech Nidhi Limited is a rapidly growing organization that stands as a testimony to how well hard work, commitment, and team spirit can contribute to the success of an organization and its clients. The minimal hierarchy further helps us build a fast, smarter and customer-focused Koavi Tech Nidhi Limited.
Rajkumar Nanjan
CEO & Managing Director
Having 17 years of experience in Banking sector, Insurance, IT.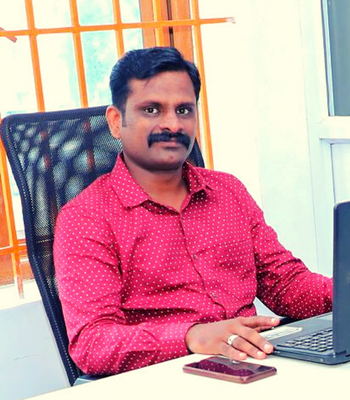 Rajsekharan Unni R
COO - Chief Operating Officer
18 years experience in Finance, Management and Marketing.
Manickavel E
CMO - Chief Marketing Officer
17+ years track record in the Banking and Insurance Industry
Kumar Periasamy
Grievance Officer
Having extensive experience of 15 years in Legal & Secretarial profession.
Rajkumar Nanjan is the Chief Executive Officer and one of the directors of Kovai Tech Nidhi Limited, and he has 17 years of experience and sound knowledge in the Banking sector, Insurance, Information Technology, and Enabled Services.
A Motivated achiever with highly visible senior-management accountabilities eager to bring to your Credit Union the ability to significantly increase growth, profitability, efficiencies, and member-owner value.
– Performing mission, policy and planning a) helped the board determine KTNL's values, mission, vision, and short- and long-term goals.
– Helping the board monitor and evaluate KTNL's relevancy to the community, effectiveness, and results.
– Keeping the board fully informed on the condition of KTNL and on all the important factors influencing it.
– Identifying problems and opportunities and addressing them; bringing those appropriate to the board and its committees; and facilitating discussion and deliberation.
– Informing the board and its committees about trends, issues, problems, and activities to facilitate policy-making.
– Keeping informed of developments in human services, not-for-profit management and governance, philanthropy, and fund development.
– Management and administration provided general oversight of all KTNL activities, managed the day-to-day operations, and ensured a smoothly functioning, efficient organization.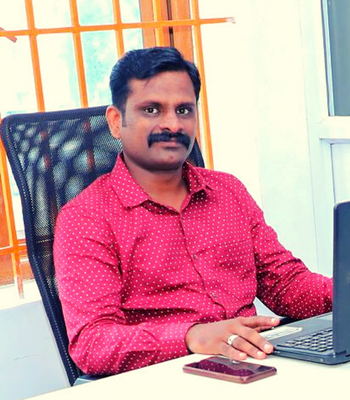 Rajsekharan Unni R is one of the directors with Kovai Tech Nidhi LTD, with 18 years of experience in Finance, Management, and marketing. He also has an abundance of knowledge and experience in Portfolio Management. His brand strategy and account management background inform his mindful but competitive approach. He is fueled by his passion for understanding potential customer needs and building their financial independence. He considers himself a 'forever student, eager to build on his academic foundations in Finance and Portfolio management.
His hunger for knowledge and determination to turn information into action has contributed to his most recent success in every field of business he has stepped into.


Thiagarajan Maruthachalam
a B.Sc Computer Science Graduate with 18 years of experience in various fields such as Education, Accounts, Administration, Customer Service & Finance.
He worked in top Indian MNCs with rich Administration and financial knowledge. He has many career achievements; he handled a team for business production.
Started the professional carrier as a School Teacher, with four years of experience, and moved into Garments Field as an Accounts Manager. In 1 year, the additional responsibility of Administration was added.
In 2008 He Moved to an MNC in the Financial sector, Birla Sun Life Insurance — 7 years of Experience at Various branches in Tamilnadu & Kerala as an Accounts and Administration Incharge.
In 2014 moved to TATA AIA Life Insurance as a Branch Operation charge, where he handled a couple of branches such as Coimbatore & Erode. he was responsible for complete branch operations, where he received a lot of achievements and appreciation from customers & management.
He joined KTNL as a Branch Head in Nov 2021 and moved up to a CFO. He is looking forward to enriching his knowledge & implement the right things in the right way, which will take KTNL to the next level.


Manickavel E is an accomplished and results-driven Chief Marketing Officer with a remarkable 17 years track record in the Banking and Insurance Industry. Completed under Graduation from SNR Sons College and Started his career at ICICI Bank, he quickly climbed the ranks through his exceptional leadership skills, strategic vision, and marketing expertise. He has consistently demonstrated his ability to drive revenue growth, enhance brand visibility, and foster customer loyalty through innovative marketing strategies and initiatives.
Manickavel is known for his visionary leadership, strong analytical skills, and passion for leveraging marketing technology to drive business results.
He is a natural collaborator, able to build and motivate high-performing teams to achieve strategic objectives.
With a deep understanding of the Banking & insurance industry's unique challenges and opportunities, Manickavel is adept at aligning marketing efforts with organizational goals to maximize growth and profitability.


Kumar Perisamy is a B.Sc. from Bharathiyar University & a Law graduate from Dr Ambedkar Law University. He is an Advocate-on-Record registered with the Bar Council of Tamilnadu and Puducherry, having extensive experience of 15 years in the Legal & Secretarial profession. He appears before High Courts, NCLT, SEBI, SAT, DRTs, District Court and Consumer Forums. He contributes articles and posts in many legal forums.
Practice Areas:
– Civil
– Foreign Investment
– Corporate Litigation
– Property Law
– Mergers and Acquisitions
– Contracts & Legal Documentation / Agreements
He was dealing with writ matters, including service matters, land matters, electricity matters, local bodies (municipalities and panchayat) matters, tender and police inaction matters and allied matters. On the criminal side, He specializes in criminal review matters, including quashing FIR.